Melody shewan. All About Smiles. 
I love improving my patients' smiles and helping to keep their smiles healthy for a lifetime
Melody started her dental career in 2007 working in Titirangi, Auckland, while studying for her Certificate in Dental Assisting. She found her passion for all things dental and enrolled in further training – a Bachelor of Health Science majoring in Oral Health. Melody has scopes of practice in Orthodontics, Dental Therapy, and Dental Hygiene, and is registered as an Oral Health Therapist with the New Zealand Dental Council and holds a current  Annual Practicing Certificate and a Level 4 Core Resuscitation Certificate. Melody is also a member of New Zealand Dental and Oral Health Therapists Association.
After completing her studies, she was welcomed back to Titirangi Dental, where she worked as a Therapist/Hygienist for a further 3 years before relocating to Taupo.
In Taupo, Melody has worked for Lakes DHB as a 'school dental nurse' and in private practices as a Hygienist before opening her own practice at 137A Heuheu Street, Taupo.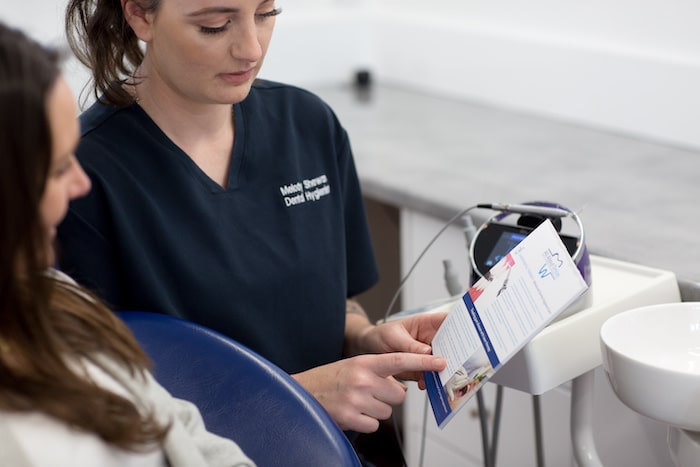 "I wanted to provide first-class treatments in a friendly and approachable setting with affordability and accessibility at the forefront."
In 2018, Melody was part of a small volunteer team that travelled to a remote island in the South Pacific to provide dental care to disadvantaged communities.
"I thoroughly enjoyed my time here, and the people I got to meet. What's more important than providing relief care was providing the community with the tools and knowledge to improve their oral health outcomes in years to come."
Melody is also a proud First Responder for St John Taupo and enjoys volunteering and giving back to her community.
Melody strives to ensure her patients always feel 100% comfortable during their visits.
"I love improving my patients' smiles and helping to keep their smiles healthy for a lifetime."